News
Ready for takeoff: Omexom in Portugal finishes construction of in-airport solar farm at Faro airport in Portugal

The only international airport in the Algarve region, Faro welcomes about 9 million passengers yearly. Starting this summer, the airport, operated by VINCI Airports, is expected to self-produce 30% of its energy needs with solar energy and save an equivalent of 1,500 tons/ year of CO2.
The Faro Airport project exemplifies the strength of the VINCI companies' network, spanning various expertise, including that of Omexom in Portugal.
VINCI Airports' Environmental Engagements
VINCI Airports, operator of the entire airport system in Portugal, was the first airport operator to, in 2016, adopt an international environmental strategy. In order to accelerate the decarbonation of aviation, VINCI Airports is committed to reach Net Zero Emission in 2030 in all its airports in Portugal and in the European Union – 20 years faster than the Paris agreement.
Since the beginning of the concession of the Portugal airports, VINCI Airports has been activating partnerships with local environmental organizations and already achieved a -16% decrease in carbon emissions of the country's airports network between 2018 and 2020.
By choosing Faro as the first in-airport solar plant in Portugal, VINCI Airports took a new step towards the realization of its environmental action plan in the Algarve region.
A global network

A global network

This solar plant, which will have a capacity of 3 MWp, is financed, developed,  and operated by SunMind, a subsidiary of VINCI Concession, and will sell the produced electricity to VINCI Airports through an on-site Corporate Power Purchase Agreement.

A start-up incubated within VINCI's intrapreneurship program, Leonard, SunMind offers companies the opportunity to design, finance, build and maintain a photovoltaic solar power plant for self-consumption on their roof or on their unused surface and to provide them with the electricity produced at a price that is competitive and guaranteed over the long term.
At Faro Airport, Omexom in Portugal acts as a full EPC contractor for SunMind, supplying the equipment, installing, and commissioning 6440 solar PV panels. Once the panels were installed on a surface of 4.7 hectares, Omexom connected the solar farm to the airport's internal electrical backbone.
The benefits of local expertise
In its approach, the Faro project is a perfect example of the VINCI Group's model of decentralized business units with strong local roots.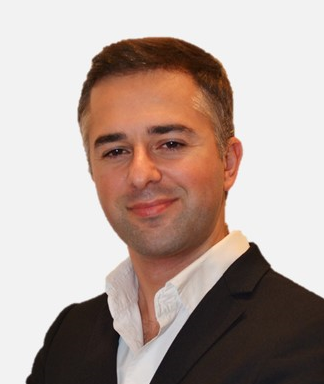 This project touches a lot of different companies in the group. It touches VINCI Concessions, it touches the Omexom brand. This is a perfect example of group synergies.
Paulo Ramos
Project Manager
Working on a project of such strong internal dimensions wasn't a handout though. Quite on the contrary.
We must prove ourselves. All eyes are on us, and we must deliver a state-of-the-art project.
Between supply of materials, working in an airport facility, and on a difficult terrain, the challenges were multiple.
Challenges with materials and location
With COVID 19 hitting the world prior to construction, there were material supply issues, not only in terms of pricing, but also in terms of lead times. From the increase of energy, raw materials, and freight, to availability, the pandemic affected the entire PV supply chain.
Airport locations bring their own set of challenges, especially when working air side: bringing in equipment to such a restricted area requires special permitting.
The projected being built on a former construction yard can bring surprises. The Omexom team found old underground structures, such as concrete slabs, which had to be removed before proceeding with the foundation works.
Perspectives on self-consumption in Portugal
Another aspect where Omexom in Portugal can provide its expertise is that of self-consumption of solar energy. PV self-consumption is the generation of on-site energy through solar panels to either reduce or eliminate grid reliance.
Just starting in many parts of the world, it is not new in Portugal.
Explains Luís Silva, Business Unit Manager for Omexom in Portugal, who has been in the industry for more than twelve years.

The potential is huge. Energy prices are so high currently, companies are doing the math and want to invest in this kind of project.
I think the mentality of companies is easy to change right now, and there will be a lot of opportunities. Not only for PV but also for green hydrogen made with solar energy; the mindset is there.
Luís Silva
Business Unit Manager